Unlike combined sewers, "separate sewers" drain our roofs, curbs and streets directly to our local waterways without treatment. During precipitation, stormwater sweeps up pollutants like trash, oil, pet waste and sediment and carries them straight to our separate sewers and then our waters. Roughly 40 percent of New York City's landmass is underlain by these drainage systems. Following rain events, these pollutants can make waters unsafe for recreation.
Demand special protections for heavily polluted waters
Our impaired waters — from Bronx River to Jamaica Bay — warrant special protection under the Clean Water Act. The city must identify green infrastructure opportunities and customize stormwater best management practices to protect them.
Take Action
Learn about green infrastructures roll in managing stormwater by preventing pollution of our waterways before it happens.
Go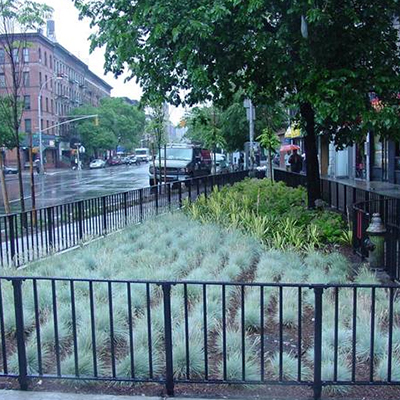 Join other actions to clean up sewage
Go